SG[MOBGET] FREE MOBILE DOWNLOADER - DIRECT LINKS [GLOBE]

DISCLAIMER
The www.SarahGeronimo.com website and its staff have no liability for any consequential damages (including, but not limited to, loss of data, security issues, direct or indirect damage to property or privacy) arising from the use of, or inability to properly use, the software application that was developed by one of our members, eduard816.
While we appreciate the proactive ways of our members who want to contribute to the online community, the staff cannot (and will not) vouch for the security issues that might be related to software applications that are not directly developed by the staff and/or their recognized partners. The SG.com staff did not endorse the software, and members who downloaded, installed and used them on their mobile phones did so at their own will.
ACCESS POINT:
(Use @trick, you need a working IP on downloading the file)
Connection Name: Working Proxy (any name)
Access Point Name: http.globe.com.ph
Authentication: Normal
Advance Settings
Proxy Server Address / Port Number: (CHOOSE ONE OF THE FOLLOWING PROXIES)
IP: 200.65.129.1 Port:80
IP: 200.65.129.2 Port:80
IP: 119.70.40.101 Port:8080
IP: 119.70.40.102 Port:8080
IP: 148.233.159.58 Port:8080
IP: 67.69.254.242 Port:80
IP: 67.69.254.243 Port:80
IP: 67.69.254.244 Port:80
IP: 67.69.254.246 Port:80
IP: 67.69.254.248 Port:80
IP: 67.69.254.249 Port:80
IP: 67.69.254.250 Port:80
IP: 67.69.254.251 Port:80
IP: 67.69.254.252 Port:80
IP: 67.69.254.255 Port:80
Then save it!
LET'S BEGIN...


INSTALLATION PROGRESS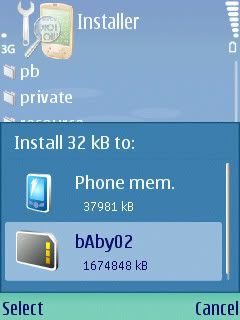 ICON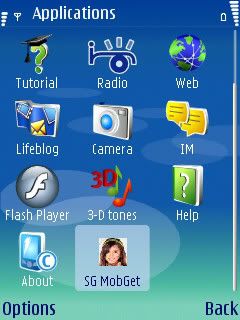 MAIN SCREEN
Here, you can choose the @trick you can use for downloading any DIRECT DOWNLOAD LINK File. Choose one of the following:
wapx.amob.com@
3g.myglobe.com.ph@
ph.m.yahoo.com@
wap.igma.tv@
ea.amob.com@
m.olx.ph@
Choose one and Place it on the Box. But let me show you how to USE SG[BROWSER] AND SG[MOBGET] COMBINATION...
1. Use the SG[BROWSER] to browse for the file you want to download, any file, make sure you are on the Direct Download link. Direct Download page example is show below.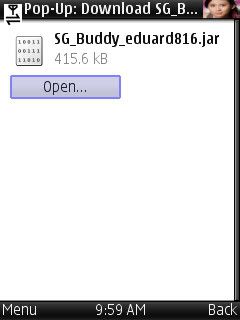 2. To get the the LINK, press on OPTIONS -> TOOLS -> ADD BOOKMARK. Copy the link on the Middle Box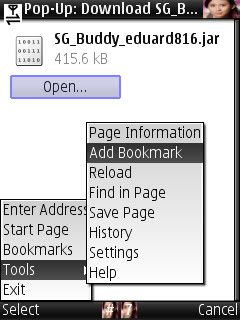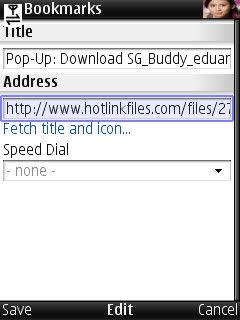 3. Open SG[MobGet] and Paste the link after the @trick. Here is the format formula.
<@trick> - <remove
http://www>
+ <download link>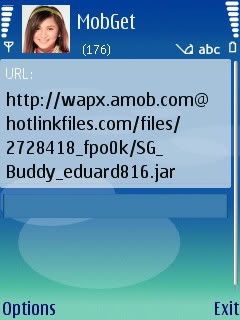 4. Then Press Options, then OK.Then it will ask for any access point. Use the access point with a working IP that you have created before.
5. Then Click on OK, Then it will show PLEASE WAIT.... JUST WAIT.... Until lumitaw ang:
a. File Name and File type of the file you are downloading.
b. The destination of the file when it start to download.
c. File size of the fiel (in bytes)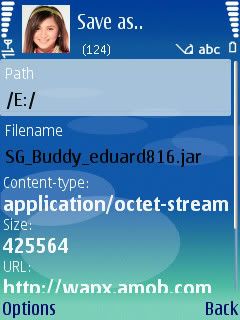 6. Press options, then OK. Then it will now start to download.
7. It will now downloading the file, It will show the bytes being received or being downloaded.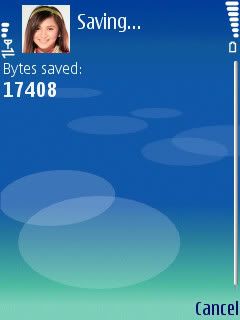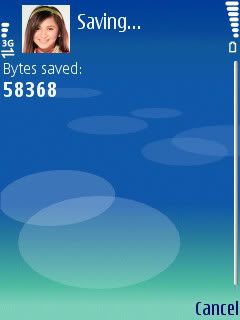 8. After downloading process is complete, it will prompt the following images, it means you have successfully downloaded the file.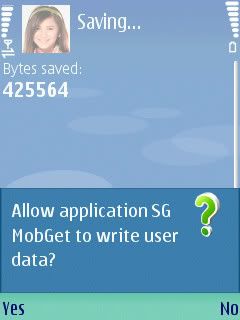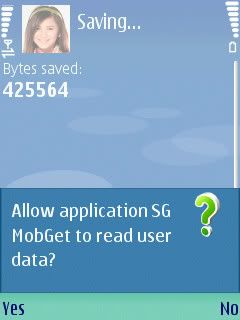 THE FILE IS COMPLETELY DOWNLOADED!
-Please post first a reply first that you want to try this application, before I can PM the download link of the SG[MobGet]-
-Hope you liked it...-